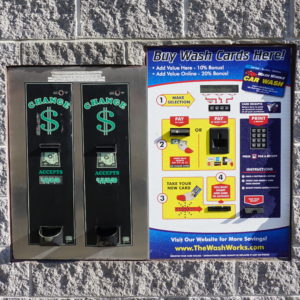 For your convenience, our WASHCARD Dispenser is located in our vending area. Buy a card or add value to an existing card using cash or credit card 24 hours a day - Great for last minute gift giving!
Minimum cash purchase or add value is $1.00 minimum, or add value for 10% bonus is $20.00. Credit card purchase or add value options are $20 or $50.
Register your card online and enjoy add value bonuses of 20-25%!